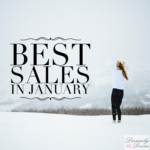 Ready or not, 2018 is here! That means holiday sales are over and now we are on to the post-holiday sales. While not everything is on sale in January, some items are real bargains this time of year — for instance, gym memberships, bedding, and hotel stays.
Read on for the must-buys for January 2018.
8 Good Buys in January
Gym Memberships
If you've made a New Year's resolution, there's a good chance you want to get healthy, eat better or lose weight — and the people selling gym memberships know this is the perfect time to hook you. In January, you're likely to find gyms waiving extra fees (which can range from $10 to $100 per year, depending on the gym), offering a free introductory period, or discounted rates to make it easy to jump into a year of fitness. And if you don't see any deals offered, ask!
Prefer to get in shape at home? Look for Fitbits and other fitness trackers for as much as half off, with refurbished models offering the best deals.
Linens, Bedding, and Towels
It's the season of white sales, a January tradition that originally offered deals on basic white sheets. Like most sale events, it's grown over the years. Now you can find sales on bedding of all kinds, as well as, towels and other home essentials. It's a good time to refresh bedrooms and bathrooms with new linens, with sales taking 50% to 70% off. START YOUR SHOPPING HERE!
Clothes, Especially Winter Apparel
Clothing sales make up the majority of January's best deals. You'll find a lot of winter wear on clearance racks as stores make room for spring styles. In most parts of the country, it's still cold enough to make use of a warm winter coat — and if nothing else, you can grab a great deal on next year's winter wardrobe.
But you can find a lot more than winter coats on discount. While winter jackets made up a quarter of last year's sales, shoes made up another quarter — and there were also steals on everything from socks to handbags. Sales can chop up to 90% off retail prices, making January a great time of year to refresh your wardrobe.
Hit these sales quickly, because the stock is limited, and when the style or size you want is gone, it's gone for good.
Holiday Décor
The holiday season is over for another year, which means all of the holiday stock left on store shelves is going to be on clearance. That makes it a great time to stock up on ornaments, lights, decorations, wrapping paper and more — you may even find next year's Christmas tree at a deep discount!
With deals ranging from 50% to 85% off, you'll want to buy now, before the last of the Christmas gear is sold out. Any retailer with seasonal items will be trying to get rid of them.
Hotel Stays
Most travelers are back home after the holiday season. In January, the travel industry tries to lure in vacationers with lower prices. You'll find rack rates for hotel rooms in most destinations with discounts of 20% off holiday peak season. Just avoid the higher rates around the Martin Luther King Jr. Day holiday, when travelers take advantage of the long weekend (January 13 to 15 this year).
In January, you'll find rack rates for hotel rooms in most destinations with discounts of 20% off holiday peak season.
Broadway Tickets
Because it's a low season for the travel industry, you can find deals on entertainment, too — and Broadway tickets are a guaranteed bargain in January. Broadway Week offers 2-for-1 tickets on many shows, including some of the hottest hits. And contrary to its name, Broadway Week runs for two weeks from January 16 to February 4. You can start browsing ticket sales on January 5.
National Park Visits
If you prefer the great outdoors, national parks make another entertainment option. Free entry days let you enjoy all they have to offer at absolutely no cost. In 2018, there will be four free days, the first on January 15 for MLK day. Savings will vary depending on the park, but you'll save up to $35 per vehicle.
Home Furniture
In the furniture world, new styles hit the market in February, which means retailers will be trying to get rid of older stock in January. What you'll find on sale will vary depending on what the retailer happens to have left, but expect darker, winter-appropriate palettes rather than the brighter spring colors that'll be common later in the year. Deals will get better later in the month, but the longer you wait, the fewer choices you'll have. To get the best sales, don't be afraid to haggle: sometimes retailers will be willing to cut a little extra off to get old stock off the show floor.
This isn't the right time of year to shop for outdoor furniture, however. Look for those items to start going on clearance in late summer.
Wait on These: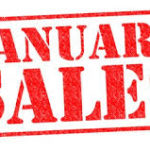 Smartphones
You'll typically find current-generation smartphones discounted when the newest models are released — with especially good deals on used phones as everyone ditches their phone to grab a new one. And I don't expect any notable phone releases soon.
You'll typically find current-generation smartphones discounted when the newest models are released. And we don't expect any notable phone releases soon.
While CES in January is a hotbed of tech announcements, Samsung has already denied that the anticipated Galaxy S9 will be announced then. What's more, new iPhones are traditionally announced in September. You can, however, find some good deals on less popular Android brands and older iPhones.
Computers
While you may want to start off the new year with a speedier computer, deals are few and far between in January. In fact, the only time of year you'll find fewer bargains on laptops is September, after the last back to school sales have ended.
TVs
There are some TV sales this time of year, perhaps driven in part by demand for high-end TVs for watching the Super Bowl in February. However, most TV deals happen in November. If you can hold off on a new TV until then, you'll find three times the number of Editors' Choice-worthy sales on televisions. Black Friday, in particular, is a hotbed of TV bargains.
Top 5 Stores to Shop in January
If you're more interested in where to shop than what to buy, these stores sported the best  deals last January — and I expect the same this year!
Macy's: Look for towels and bedding at up to 70% off. Plus, shop plenty of good clothing sales, including up to 70% off menswear.
Amazon: While there will be deals at Amazon in almost every product category, last year it offered more clothing deals than anyone else.
Lowe's: This was the place to buy holiday items last year, with up to 85% off.
Best Buy: If you just have to buy a TV in January, Best Buy offered the best deals, with brand-name 55″ 4K screens for around $500.
eBay: While there aren't many sales on electronics and smartphones this time of year, eBay is the place to look if you want them.